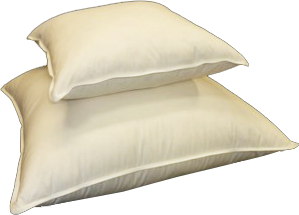 Feather Cushions
Down Cushions
Feather Scatter Cushions
Down Cushion Inserts
Cushion Inners
Feather Cushion Pillows
Feather Filled Cushions
Down Filled Cushions
Feather Scatter Cushions , Down Cushion Inserts Wholesale
Made to suit all cushion insert sizes , Melbourne, Australia.
Feather Cushion Inserts , Feather Down Cushion Inserts & Down Cushion Inserts


Down Blends, Ethics and Standards
Our Down selections are tested by IDFB
- certified member
International Down & Feather Testing Laboratory Europe , USA.
We source our highest quality down from :
Europe (Germany , Hungary and Poland) and North America.
We do not manufacture in CIS (Chinese Standard) down fillings.
100% Down - Some countries ( mainly Asian ) permit 100% Down labelling on products
as there is a 10% to 15% label tolerance allowed. Eg : Actual filling contents 85% Down = 100% Down label.
All our suppliers and associates are members of the IDFB.
The humane practice of animal welfare laws is a requirement for this membership.
Feather Filled Cushion Inserts Selections are :

Duck Filling :
Duck Feather Cushion Inserts
Duck Feather Down Cushion Inserts
Duck Down Cushion Inserts

Online Sales Click Here



Feather Goose Down Filled Cushion Inserts :
Goose Feather Cushion Inserts
Goose Feather Down Cushion Inserts
Goose Down Cushion Inserts
Hungarian Goose Down Cushion Inserts

Online Sales Click Here
Feather Cushion Insert Sizes ( Most popular )

40 x 40 cm feather down inserts / cushions
45 x 45 cm feather down inserts / cushions
50 x 50 cm feather down inserts / cushions
55 x 55 cm feather down inserts / cushions
60 x 60 cm feather down inserts / cushions

Made to order sizes are also available
Australian made cushions


All Australian made Feather Down Scatter cushion Inserts Feature -

Hypo Allergenic treatment cushion inserts
Oeko - Tex 100 Ecologically Safe guarantee textile labelled scatter cushions
Authentic Feather Factory quality label
100% Cotton Downproof fabric
Australian Government Inspection Service ( AQIS )
full quality clearance on all down and feather fillings.
Humane practice of animal welfare laws in place (non live plucking)