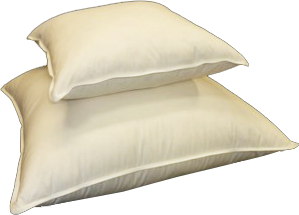 Feather Cushions
Down Cushions
---
All our down & feather suppliers and processors are members to
The International Down And Feather Bureau (Est 1953 Paris).
Feather Factory quilts, pillows and cushions is one of different brands produced by Danish Eiderdowns in Australia for Australian consumers since 1972.
No Down is processed / imported from China.
Feather Scatter Cushions
Down Cushion Inserts
Cushion Inners
Feather Cushion Pillows
Feather Filled Cushions
Down Filled Cushions
Feather Scatter Cushions , Down Cushion Inserts Wholesale
Made to suit all cushion insert sizes , Melbourne, Australia.
Feather Cushion Inserts , Feather Down Cushion Inserts & Down Cushion Inserts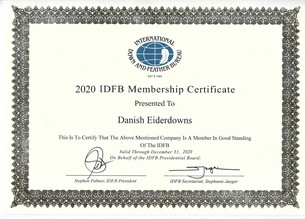 Feather Filled Cushion Inserts Selections are :

Duck Filling :
Duck Feather Cushion Inserts
Duck Feather Down Cushion Inserts
Duck Down Cushion Inserts



Feather Goose Down Filled Cushion Inserts :
Goose Feather Cushion Inserts
Goose Feather Down Cushion Inserts
Goose Down Cushion Inserts



Feather Cushion Inserts ( Most popular )

To suit cover sizes :
40 x 40 cm feather down inserts / cushions
45 x 45 cm feather down inserts / cushions
50 x 50 cm feather down inserts / cushions
55 x 55 cm feather down inserts / cushions
60 x 60 cm feather down inserts / cushions

Made to order sizes are also available
Australian made cushions


All Feather Down Scatter cushion Inserts Feature -

Hypo Allergenic treatment
Our Down selections are tested by IDFB's certified member IDFL (International down and feather testing laboratory, Europe and USA).
Oeko - Tex 100 Ecologically Safe guarantee textile label
Humane practice of animal welfare laws as per The International Down & Feather Burea (non live plucking)