Down Quilts - Down Quilt Cleaning
Quilt Rejuvenation
Down Pillow Cleaning
Feather Pillow Cleaning
---

Welcome to The Feather Factory website.
All our quilts , pillows and cushions are filled in Australia with imported materials to suit consumers requirements.
All products are produced by The Australian Accredited Member To The International Down & Feather Bureau ( Danish Eiderdowns ).
No Downs are processed or imported from China.
Our rejuvenation & cleaning service is fully available.




Your Guarantee Of Quality

Our 45 years experience in down and feather quilt cleaning and quilt rejuvention in Australia assures
all our clients of a good, healthy nights sleep.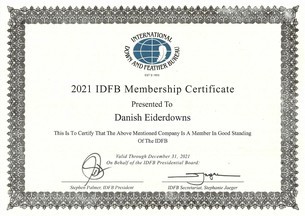 Down Quilt Cleaning & Feather Quilt Cleaning
Price list
Choose From 3 Services

1. Quilt Cleaning , Refresh & Loft Service

A "Complete" clean of your filling and washing of your casing to be refreshed for another 12 months.
Single , Double , Queen , King , Super King
$ 100



---
2. Standard Down Quilt Cleaning

A "Complete" cleaning of your filling once removed and then the casing with an additional top up of new down / feather filling and if required a new japara casing in a walled / channelled or cassette boxed style.
Note: For casing style or quilt size changes price available upon inspection.


Down Quilt Cleaning Prices with Top Up


Top Up 300grams
S.B- $118 D.B- $130 Q.B- $137 K.B- $144 S.K- $158


Down Quilt Cleaning Prices with Top Up & New Japara Cover

Walled/Channelled Style - Top Up 300grams
S.B- $155 D.B- $190 Q.B- $203 K.B- $216 S.K- $258
Or
Cassette Boxed Style - Top Up 300grams
S.B- $185 D.B- $201 Q.B- $224 K.B- $265 S.K- $300



---
3. Deluxe Down Quilt Rejuvenation

Down Quilt Rejuvenation: The "Original " service with a full filling treatment where your feather/down is removed
washed, dried, lofted and sorted if necessary. We then top up your quilt with extra filling bringing it back to it's original
warmth/ loft then re-filled back into your cover. Our cover treatment involves your 100% cotton downproof fabric cover being cold washed ( to prevent shrinkage ) with a mild detergent to allow the feather/down to loft once re-filled back into cover.
The option of a new japara cover is also available in either a walled/ channelled or cassette boxed style.
Note: For casing style or quilt size changes price available upon inspection.


All products feature :
Hypo allergenic treatment



Down Quilts/ Duvet Rejuvenation Prices with Top Up

Single- Double- Queen- King- Super King
$165 each


Down Quilts/ Duvet Rejuvenation with Top Up & New Japara Cover


Walled & Channelled or Cassette Boxed Style
Japara Downproof 100% Cotton. White
S.B- $219 D.B- $252 Q.B- $278 K.B- $291 S.K- $357



---
Down Pillow Cleaning & Feather Pillow Cleaning
Down Pillow Cleaning Price list with New Japara Cover
Feather Pillow Cleaning Price list with New Japara Cover

A "Complete" cleaning of your filling. Recase and Top Up to original quailty.
1) Standard Size 48x70cm- $ 60
2) European Size 62x62cm- $ 76
3) King Size 50x90cm- $ 76



---
Other Down & Feather Products for Rejuvenation


Prices upon request

Pick Up / Delivery service- Melbourne Metro (Most Areas)
Common General Courier
4 Day Service- $38

Melbourne / Victorian Prices Only

Australia wide delivery service - Australian postal charges apply